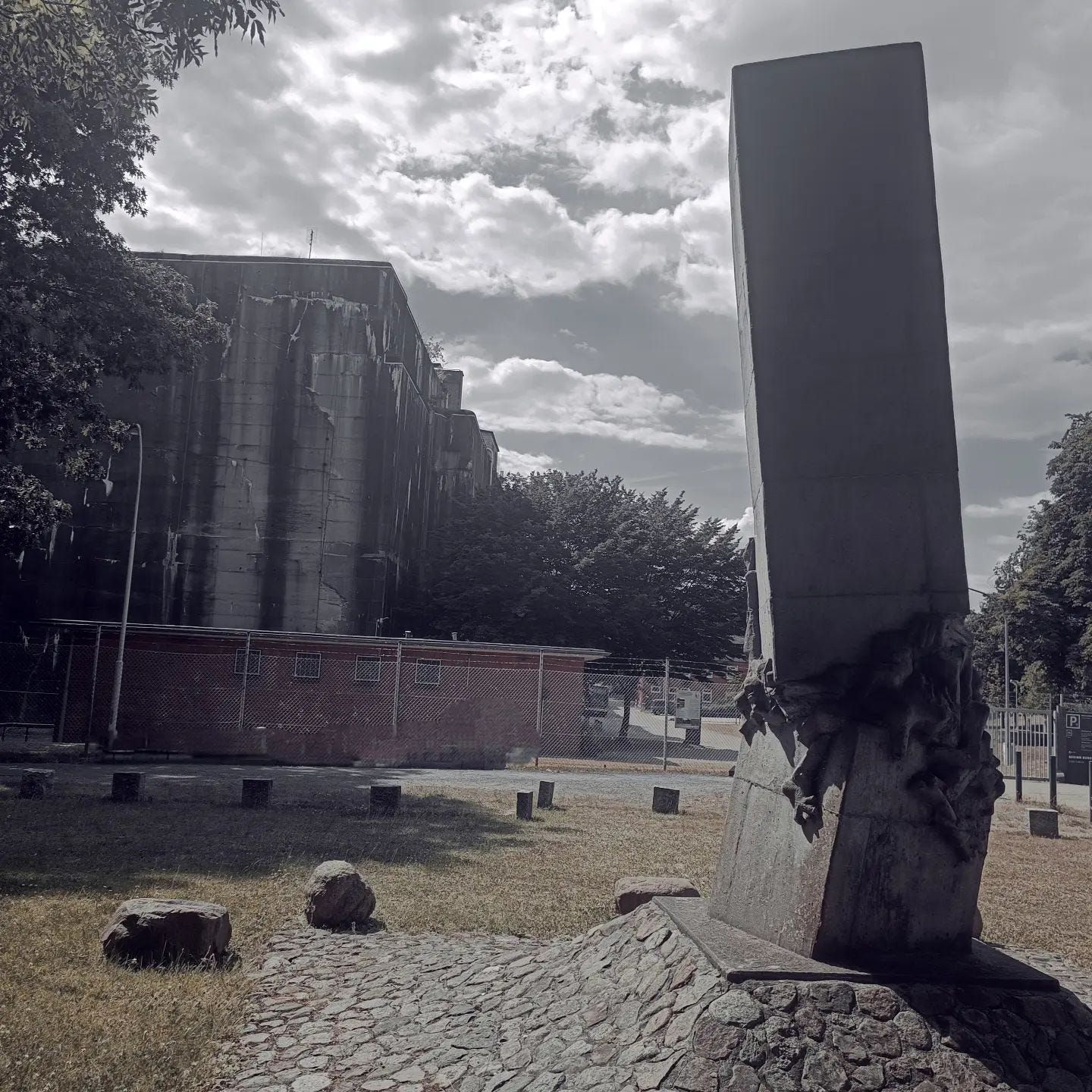 Duration: 2 hours
Price: upon
Max. 25 persons
Meeting Point: Hamburg
Description
In the year 1943 the Nazi regime begins the construction of the Valentin Bunker. This top-secret project invisages the completion of a bomb-proof megastructure for the mass production of the V2 U-boot. In this structure made of 132,000 metric tons of concrete it would be possible to produce 12-13 complete u-boots each month.

Today Bunker Valentin is a memorial site for those 8,000 individuals forced to construct this bunker as well as a place of learning, education and exchange for future generations. A tour at Bunker Valentin can give much insight into this time period, but can also be difficult for many guests due to the sensitive subject matter. We try our best to approach the subject matter in a respectful manner and we would ask you to do the same.
This tour will cover the following topics/locations amongst others:
Foundation of the auxillary camp Valentin
The V2 U-boot
Megastructures
Prisoner groups
Forced and slave labour
Living condition
Individual biographys
Companies involved in construction
Bombing 1945
Bunker Valentin post war
Opposition to a memorial site
Culture of remembrance

*Please note the Valentin Bunker is located 150km from Hamburg. Transport to and from the camp can be arranged by private vehicle or by public transit. The tour time of 2 hours does not include travel time.


The tour will be a walking tour with a light activity level.
Top add-ons
Note: For these or any other add-ons or modifications please contact us directly.
Guests who like this tour often also enjoy the...