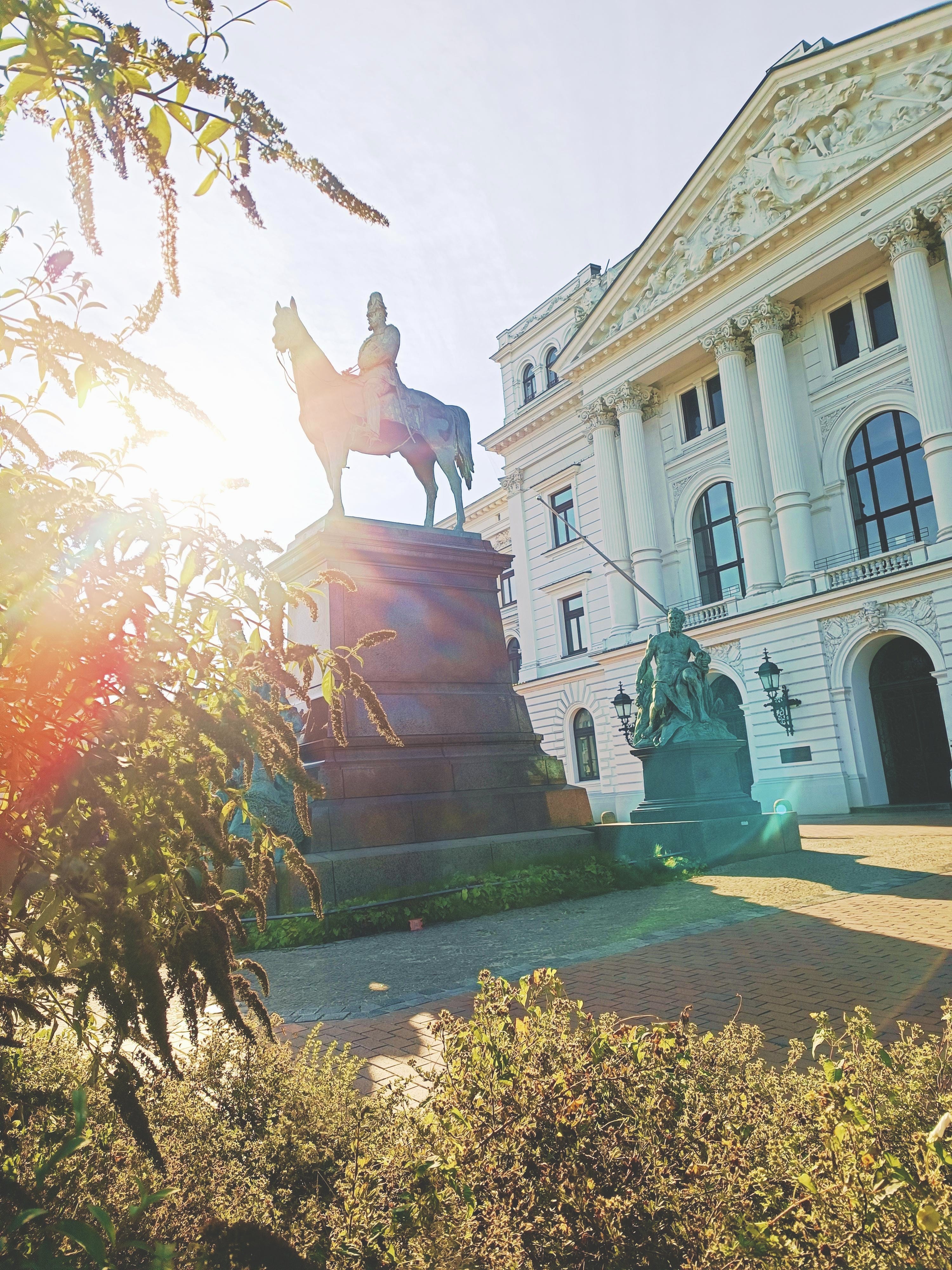 Duration: 2 hours
Price: 200 € / group
Max. 35 persons
Meeting Point: Ottensen Hauptstraße
Description
Altona was once the second largest city in the Danish Empire and had been a nuisance for Hamburg ever since it had been established. Altonas harbour rivaled that of Hamburg and the two cities were constantly in competition for trade. In an ideal world the Hamburg merchants would have preferred the Danes build their harbour somewhere else entirely because the Danish city was literally "al-to-na" or better said "all too near"!

Join us on a journey back in time to explore the traces the Danes have left in Altona as well as exploring one of the citys most vibrant districts. With scenic views over the water, many parks, historical buildings and small cafes, bars and restaurants this is the ideal tour for those wishing to see a less touristic side of town.
This tour will cover the following topics:
Altona
Ottensen
Stuhlmann fountain
Danish culture in Altona
Altona Townhall
Altona Balkon
Christianskirche
German-Danish war 1864
Blücher monument
Altona Museum
Daneburg
Greater Hamburg Act 1937
Altona during WW2
The tour will be a walking tour with a light activity level. A break can be included in the middle of the tour.
Top add-ons
Pick-up and Drop-off service
Tickets to a local museum
Ending the tour at a local restaurant/cafe
Note: For these or any other add-ons or modifications please contact us directly
Guests who like this tour often also enjoy the...