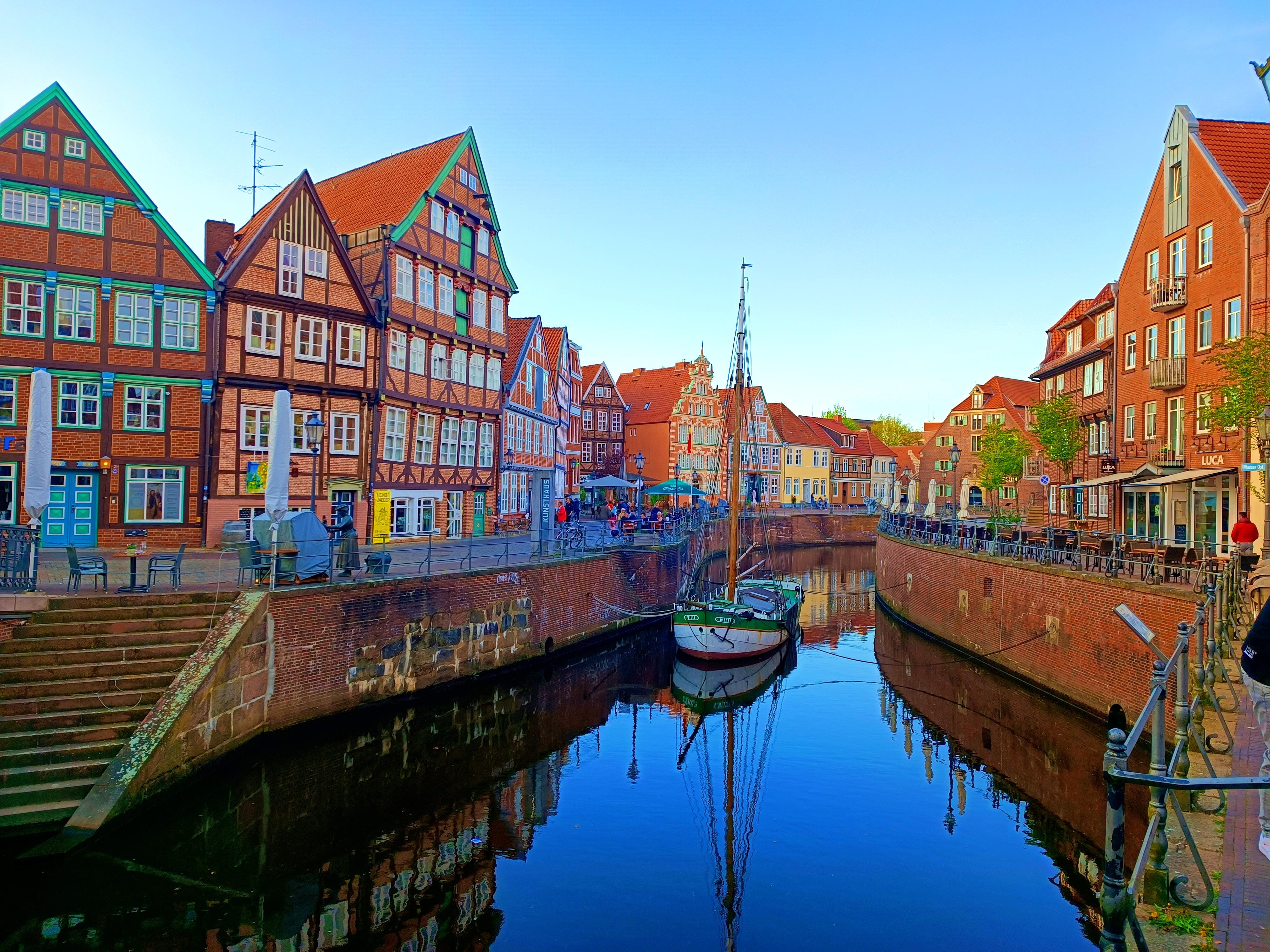 Duration: 8 hours
Price: 800 € / group
Max. 30 persons
Meeting Point: Hamburg HBF
Description
Soak in the ambient of Germany's best kept secret, just a stones throw away from the metropole of Hamburg this is a true treat for those looking for something off the beaten track. Stade once a wealthy trading hub in medievil times is a throw back to the past with an almost completely in tact old-town. Stade is surrounded by the the famous Altes Land fruit growing area and offers an abundance in the way of food and drink.
This tour is ideal for those who want to get away from the touristic hotspots. Get out of the city for a day and take in not only Stade but the surrounding Altes Land fruit-growing countryside. Our daytrip will begin by meeting at Hamburg central station, from where we will take a scenic train ride to Stade. We will then spend the day exploring Stade and all it has to offer before returning to Hamburg by train.
Some of our highlights will include:
Altes Land
Stade Old-town
Historical harbour
The old crane
Haus 23
Saint Cosmae Church
Saint Wilhadi Church
Stade Townhall
Market square
Local history museum
The tour will be a walking tour with a moderate activity level. A break at a traditional German restaurant is included in the middle of the tour.

*Note train tickets and food are NOT included in the tour.

We advise a 9am start for this tour if possible. This tour can only be booked online 3 or more days in advance. For last minute bookings (0-3 days in advance) please contact us directly as we may still have availability.

Top add-ons
Pick-up and Drop-off service
Including train tickets
Including food and drink costs
Note: For these or any other add-ons or modifications please contact us directly.
Guests who like this tour often also enjoy the...